Books & Brews
Published on Friday, November 22, 2019 — 12:27 pm
Event Information
Directions

Date

Thursday, December 19, 2019

Time

7:00 pm
The Irish Times Pub & Restaurant
14
Phila Street
City of Saratoga Springs
New York
United States
Location is Harvey's Restaurant and Bar
No registration required.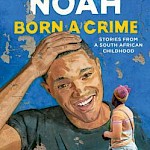 Meet us at Harvey's on Phila St. to discuss what 20 and 30-somethings are reading today. December: Beautiful Things That Heaven Bears by Dinaw Mengestu
Copies of each month's book selection can be found on the shelf at the library, or by placing holds on the online public catalog. Stop by the library Information Desk for any assistance.