Caffè Lena Poetry Open Mic
Published on Friday, November 22, 2019 — 11:16 am
Event Information
Directions

Date

Wednesday, February 5, 2020

Time

6:00 pm
Caffe Lena
47
Phila Street
City of Saratoga Springs
New York
United States
No registration required.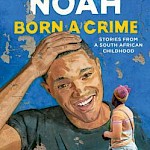 Check out books from the library, join a poetry discussion of South African poets (with handouts), and stay later for Caffè Lena's Poetry Open Mic Night.
Join us for this librarian-led poetry discussion from 6-7 p.m. before the Caffè Lena Poetry Open Mic begins. We will discuss South African poets. Handouts will be made available. Don't forget to bring your SSPL library card to check-out books from our poetry collection.