Comedy Educates: #SocialJustice
Published on Friday, November 22, 2019 — 11:50 am
Event Information
Directions

Date

Wednesday, January 29, 2020

Time

7:00 pm
Saratoga Springs Public Library
49
Henry Street
City of Saratoga Springs
New York
United States
Dutcher Community Room
No registration required.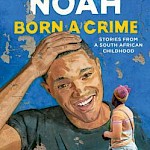 Beck Krefting, Skidmore professor and former stand-up comic, discusses the role of charged humor in the service of social justice–historically and now–in addition to exploring contemporary writings that use charged humor to educate.
This program is inspired by our SaratogaREADS! book selection. Co-sponsored by MLK Saratoga and Saratoga Pride.