SaratogaREADS! Graphic Novel Discussion and TED Talk: They Called Us Enemy by George Takei
Published on Friday, November 22, 2019 — 11:13 am
Event Information
Directions

Date

Tuesday, February 18, 2020

Time

11:00 am
Saratoga Springs Public Library
49
Henry Street
City of Saratoga Springs
New York
United States
Susman Room
This program is open to adults and teens, but families are encouraged to participate!
Please register online, in-person, or by calling 518-584-7860, ext. 268.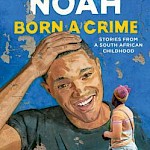 George Takei, best known for his role as Hikaru Sulu on Star Trek, has written a graphic novel memoir about his family's experiences in a Japanese American internment camp following the attack on Pearl Harbor.
In, They Called Us Enemy, Takei details the explosion of anti-Japanese sentiment in the United States, and how the country was able to single out Japanese Americans and eventually imprison them. We will begin the discussion with a viewing of George Takei's TED Talk titled, "Why I Love a Country That Once Betrayed Me," which is featured in the book.