SaratogaREADS! Movie Night: Tsotsi
Published on Friday, November 22, 2019 — 11:37 am
Event Information
Directions

Date

Tuesday, January 14, 2020

Time

7:00 pm
Saratoga Springs Public Library
49
Henry Street
City of Saratoga Springs
New York
United States
Dutcher Community Room
No registration required.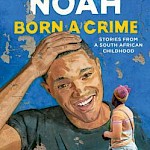 As part of our SaratogaREADS! programming, join us as we screen the Academy Award-winning film Tsotsi.
Set in Johannesburg, and featuring regional Kwaito music, this powerful movie is the perfect way to visualize the setting described in our SaratogaREADS! selection. Please note that this film is rated R for some violence.